Expand your international business to
Euroméditerranée

, in Marseille, south of France

Setting-up locations and regions : Euroméditerranée
Expand your international business to Euroméditerranée, in Marseille, south of France
In expanding your international business to Euroméditerranée, you will greatly profit from being in one of the most dynamic environments in France.
Since 1995, the Euroméditerranée Operation of National Interest has held the objective of developing a new economic and residential zone at the heart of the Aix-Marseille-Provence Metropole, on France's southern coastline. This programme has enabled the acceleration of the area's economic, social, and cultural attractivity and development.
The project in Marseille, carried out by the Euroméditerranée Public Development Agency (EPA), includes:
Public equipment: schools; colleges; Cité internationale universitaire- a private park and foundation that provides general and public services; Hôpital européen- a private hospital; MuCem- a national museum on European civilisations…
Commercial structures: Terrasses du Port- a commercial centre at the port; Voûtes de la Major- a commercial centre at the foot of the Major Cathedral; Les Docks Village- a commercial centre that was voted the best one in the world in 2016…
Residential buildings: 18,000 new apartments and 7,000 renovated ones
Transport and parking infrastructure
Parks and public spaces
Southern Europe's largest business district, in Marseille's town centre
Along Euroméditerranée's perimeter, there are more than 37,000 private jobs, 6,500 public jobs, and 5,300 companies. France's 3rd largest business district is based on 7 major sectors: real estate and construction; green growth; banking and insurance; healthcare; logistics and international trade; digital industry; and tourism.
Euroméditerranée is Southern Europe's largest urban reconstruction operation, and is already a zone that welcomes and supports international companies wanting to expand to Marseille, the French region Provence-Alpes-Côte d'Azur (PACA)'s largest city.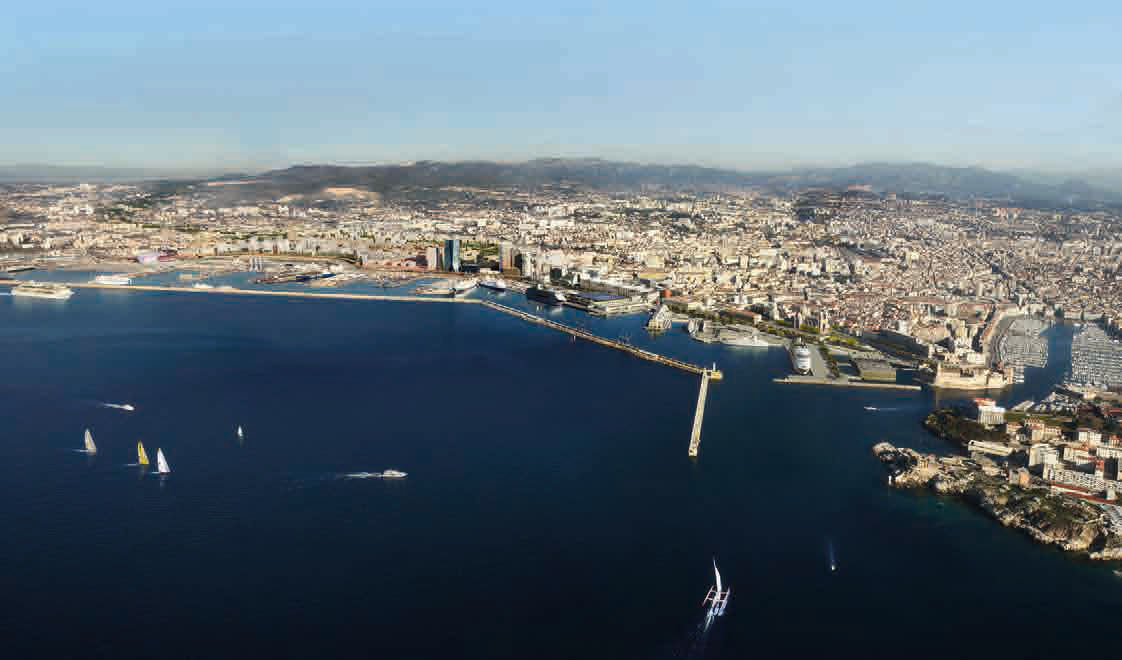 The advantages of setting up your international company in Euroméditerranée, Marseille, in the region Provence-Alpes-Côte d'Azur
Setting up your company in Euroméditerranée guarantees many benefits:
A unique accessibility thanks to rail, air, and road networks. Situated at the heart of the City of Marseille, Euroméditerranée benefits from the proximity of Marseille-Provence International Airport, and Marseille Saint-Charles TGV (High-Speed Train) Station being at its perimeter.
A qualified, unsaturated, and diverse workforce. The area is home to around 100,000 students, of which 10,000 are international. As well as Aix-Marseille University- the world's leading francophone university in terms of students- numerous establishments of excellence offer programmes in engineering, AI data science, property, business, etc…
A veritable area of innovation. Second in terms of economic growth in Europe, Marseille is one of the continental leaders in innovation and technology. This is thanks in particular to the many competitiveness poles, incubators, development hubs, etc… that make up the city's economic fabric.
A dynamic ecosystem that is home to companies recognised in France and abroad as leader in their fields: CMA CGM, CEVA Logistics, Sodexo, Pernod Ricard, Haribo, Axa, Veolia, Toyoko Inn, Engie, EDF, BNP Paribas, Egencia/Homeway, Infosys, Interxion...
An unrivalled quality of life and more than 300 sunny days a year.
Where to establish your international company in Euroméditerranée, Marseille, France's second largest city after Paris
Euroméditerranée is a true centre of attraction with many property offers for your business. The aim is to eventually cover 1 million m2 with office space. Throughout the districts- each one focused on a strong axis- Euroméditerranée is becoming established as a new field of experimentation favouring social mix, innovation, and the Smart City. Renewable energies form an important part of Euroméditerranée. Labelled an EcoCity, the area benefits from highly innovative technology such as the seawater loop system developed by Dalkia and Engie. These marine geothermal power plants make it possible, for example, to reduce by 70% the greenhouse gas emissions produced by the buildings connected to the networks.
The Central Business District is Marseille's economic, social, and cultural epicentre. This project is a big success in terms of creation and of both the French and international businesses that have come to set up in Marseille. Today, there are more than 5,000 service establishments providing 43,500 jobs in various fields of activity, with a strong representation of CSP+.
Initiated over 25 years ago, during the national interest operation's launch, Euroméditerranée's development has radically transformed, modernised, and energised the districts and living areas formed by the first phase of transformation.
In the growing success of this first phase of creation and of the Central Business District, Euroméditerranée is evolving and expanding its construction and urban transformation plan to cover an additional 170 hectares. 2 innovative eco-districts are in the process of being developed, in order to create the sustainable and innovative Mediterranean city of tomorrow; a model city that takes into consideration the area's geographical, climatological, and cultural particularities.
Smartseille is the first part of this sustainable and innovative city that is orientated towards both the future and the sea. This district, in the structuring process and already the regional headquarters of major French building or energy groups, for example, is located on the northern border of the Central Business District. Smartseille explores many urban issues in a cross-cutting manner. A genuine control area, this project- which aims to test the principal foundations of a Mediterranean EcoCity- intends to reconcile technical and financial feasibility with urban and environmental innovations. Smartseille's ambition is to be a city that mixes different uses and industries, rather than separating them by district. It is also a question of anticipating over time the changes in use and the evolution of the district and of residents' needs, by promoting and enhancing the use of space (roofs, the base of buildings, terraces, etc.), for example.
Nearby, Les Fabriques District- currently in its start-up phase- will eventually cover 250,000m2. Les Fabriques embodies the vision of an innovative and collaborative eco-district. A product of collective intelligence, the project ensures the sharing of knowledge and social mixing in an environment perfect for connected constructors, designers, producers, and entrepreneurs that create and manufacture locally and that mutually inspire each other. The values of recycling, frugality and proximity make up the project's cornerstones. Smart grids and pooling bring new and shared solutions for production, consumption, and cohabitation, which can be seen in the numerous local shops, a renovated market, student, senior, and hotel residences, sports facilities, schools, a media library, and a creche. A total of 44,000m2 of coworking and office space is planned in order to respond to business demands. The development of Euroméditerranée is also reflected in the production of new housing aimed at harmoniously combined work and daily life.
Territory's grants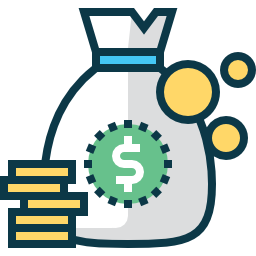 Latest parks
Euroméditerranée
All parks
Marseille (Bouches-du-Rhône), France
Sector

Crafts, Service, Environmental industry
1 Online offers
0

available properties in the park
Marseille (Bouches-du-Rhône), France
Sector

Sectors of excellence, Crafts, Service
16 Online offers
0

available properties in the park
Marseille (Bouches-du-Rhône), France
Sector

Industry, Crafts, ICT, Audiovisual content
1 Online offers
0

available properties in the park