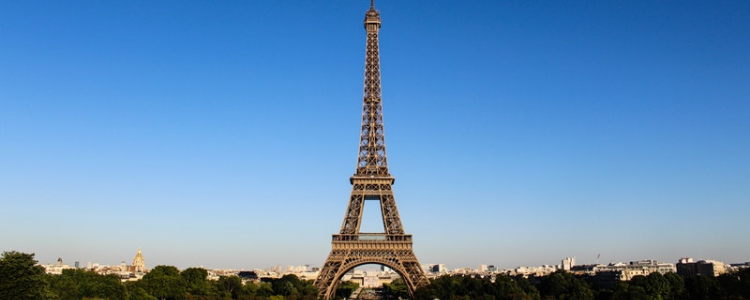 Set up your business in France
Each company has different reasons for wanting to expand its operations, depending on its individual strategy: strengthening its presence in a region, getting closer to its customers, shortening delivery times, guaranteeing supply or delivery, reducing its carbon footprint, minimising the impact of transportation costs, optimising the coverage of its services, accessing new talent, etc.
Why should you set up your company in France?
France attracts a great deal of international investment and job-creating projects.
France was the number one destination for foreign investment in Europe in 2019, a year during which it attracted 10% more investment projects than the previous year and managed to create and preserve 40,000 jobs, as the following data illustrates:
France recorded 1,468 business expansions, equating to 28 expansion projects per week.
New investments accounted for 52% of the projects, extensions for 41.5% of the projects and takeovers for 6% of the projects.
25.8% were industrial investments, 24.6% came from decision centres and 11% were linked to R&D and engineering.
While the United States was the main investor in France, 65% of the total of investments were European (with the United Kingdom, Italy and Germany leading the way).
Although Île-de-France receives 25% of all investment projects, the rest (around 75% of investment projects) are spread throughout France and have a greater impact on job creation.
France has a total of 16,808 foreign multinationals and is the fourth European country with the most subsidiaries of foreign corporate groups, only surpassed by Germany (36,187), Romania (27,683) and the UK (24,097). Foreign multinationals employ more than 2.2 million people, with the United States, Germany, Switzerland, the Netherlands and the UK among the foreign countries with the highest generation of profits in France. In addition, 23% of these companies' activity is industrial.
Establishing a business in France
As the world's sixth largest economy, with a GDP of 2,425 billion euros in 2019, France represents a high-quality business environment as well as a vibrant marketplace to develop your company in Europe:
A very attractive tax system: French taxation of R&D investment expenditure is among the most advantageous in the world thanks to a fiscal programme known as the research tax credit.
A marketplace with more than 500 million potential consumers.
An open economy ranked 7th in the world for imports and exports.
Opportunities for setting up your company in France in all economic branches, from R&D to production activities.
French reputed expertise in many sectors (luxury goods, gastronomy, craft industry, etc.).
World-renowned schools and universities which train a pool of future talent. Moreover, France is the 1st country in the FT ranking for management master programmes, with 3 Parisian schools among the world's top 10 (HEC Paris, ESSEC Business School and ESCP Business School).
An equivalent productivity rate to that of the United States and Germany and higher than that of the UK and Italy.
10 French groups are among the 100 biggest innovative global companies: CNRS (French National Centre for Scientific Research), CEA (French Alternative Energies and Atomic Energy Commission), IFPEN (the French Institute of Petroleum and New Energies), Alstom, Arkema, Safran, Saint-Gobain, Thales, Valeo and Total.
| | |
| --- | --- |
| | |
France's main strengths
France's economy has several key advantages which allow it to attract international investment projects in a globalised context:
The size of its marketplace and its dynamism, with 67 million consumers.
Its communications infrastructures: Paris-Charles de Gaulle is Europe's leading passenger airport and the second largest freight airport.
France ranked 9th in the world in hourly productivity levels.
It is the 4th most dynamic economy in the world.
The country has a large pool of qualified engineers and scientists.
Its knowledge infrastructures and schemes committed to promoting R&D.
France provides security and gains investors' trust.
World-renowned business sectors
The French economy is primarily focused on luxury goods, tourism, the aeronautical industry, the food-processing industry and new technologies. France is also one of the countries that most facilitates foreign investments, as prove the 20,000 foreign subsidiaries located in France. The country occupies a strategic position, at the crossroads between northern Europe and the Mediterranean basin:
High-quality commercial real estate at competitive prices in Paris, Lyon, Bordeaux, Marseille, Lille and many other cities.
Numerous international companies are already present in France.
Advanced infrastructures that facilitate business development: highly efficient road and railroad networks, 40 international airports, advanced telecommunication systems (99% of businesses have been connected to broadband since 2016), etc.
France is the leading destination for foreign investment in Europe, followed by the UK and Germany.
Number 1 in Europe for attracting international investment in the industrial sector and in R&D.
In 2019, an average of 3.8 projects per week were set up in France.
Launching a business in France
France and its local authorities support the setting up of new companies in France by providing businesses with several aid schemes as well as simplified administrative procedures:
France and its regional authorities support the economic fabric and the creation of new businesses on French territory through numerous aids and simplified start-up procedures for entrepreneurs.
According to data from 2016, it takes 3.5 days to set up a business in France (in the UK, it takes an average of 4.5 days and in Germany, it takes 10.5 days).
France's business start-up rate reached 815,300 companies in 2019, 18% more than in 2018.
A budget plan of more than 10 billion euros to boost the French economy.
Finding the right location for your company in France
Finding the right location for your company is essential to its success. Depending on the specifications and real-estate needs of your project (office, warehouse, business incubator, food processing plant, laboratory, logistical platform, industrial plant, industrial or logistical plot of land, etc.), the location will have a greater or lesser impact on the development of your future company. The area's attractiveness, the presence of competitors and site specifications (facilities, storage space, property condition, equipment, surface, state of the property, rent or sale conditions, etc.) are all decisive criteria for your investment.
Established companies in France
Each year, more than 1,000 foreign companies choose to invest in France.
More than 25,000 foreign businesses are already present in France and employ almost 2 million people.
Today, France is home to many multinational companies.
Where should you set up your company in France?
Did you know that 43% of investment projects in 2019 were carried out in areas with a population of less than 200,000?
In November 2018, the "Industry regions" programme was launched, a scheme which is currently enjoyed by 146 regions and comes in addition to the regional aids implemented in certain priority areas with the aim of promoting a balanced economic development throughout France.
At invest-HUB.org, we make it easier for you to identify the best location for your future investment. Our goal will always be to help you find the best location for your investment according to your business sector. Together with our local partners and thanks to the support of the relevant local authorities, we will advise you on the available aid schemes and on the necessary procedures to simplify your business expansion in France, free of charge and in strict confidence.
Find out more about the best expansion opportunities for your company in France: