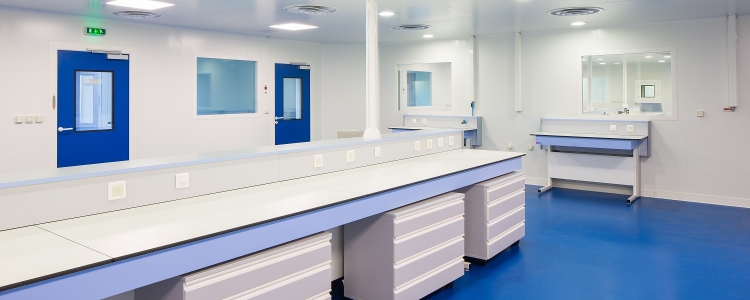 How to choose the right type of laboratory?
Are you looking for a laboratory to develop your company's biotechnology, medical research, pharmaceutical or agri-food activities? This article will explain the differences between the types of laboratories. This page will help you to better search for, and find, the type that best suits your needs and requirements.
The different types of laboratory
There are four types of building that can accommodate a laboratory, the main differences being the equipment that they contain. They are called L1, L2, L3, L4, the first being the least equipped with safety measures. The last one has a higher containment level than the others, depending on the biological agents (natural and genetically modified micro-organisms) it accommodates.
The L1 laboratories are dedicated to basic, risk-free chemical handling. Safety measures are general: clean and tidy workplace, smooth and safe floors, walls and ceiling, hand washing and wearing of gloves. The premises are equipped with a mechanical ventilation system and there is an adjoining changing room, in which personal protective equipment does not have to be stored. This type of premises is perfect for testing, sample preparation and R&D for the food and cosmetics sectors for example.
Discover all our real estate ads for laboratories and clean rooms of all kinds
L2 laboratories differ from the former in that they have a higher level of safety and containment, since the micro-organisms handled there may be carriers of human diseases, but are not very dangerous or likely to spread. The workroom is separated by at least one lockable door, on which the "Biohazard" pictogram must be displayed. The windows must be closed during handling, and the benches must be clean and impermeable. The presence of an autoclave is optional.
What is an autoclave?
An autoclave is a steam pressure device, which is used to sterilise water. This device is often used in hospitals.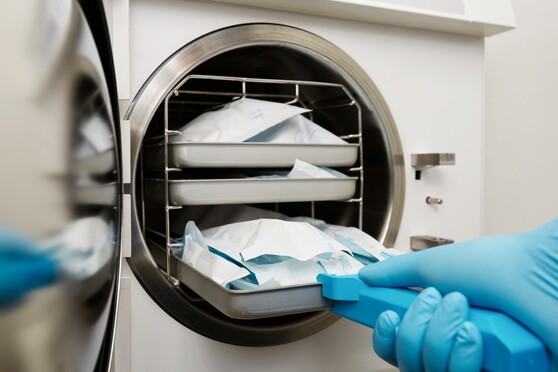 The difference between the L3 laboratory and the L2 laboratory is that it has a vacuum unit. The personnel enter through at least one airlock in order to guarantee the containment of the organisms handled in the lab. This laboratory can be used for handling GMOs (genetically modified organisms). All L3 laboratories contain at least one BSC (microbiological safety cabinet), which has a compulsory protective screen and is used whenever a pathogen is handled. The choice of the BSC depends mainly on the level of risk to the worker and the environment.
Discover all our real estate listings for equipped laboratories
Finally, the L4 laboratories are those with the highest level of security. They have all the requirements of L3, plus emergency ventilation, an intercom and a shower in the airlock. Staff are equipped with an airtight suit in excessive pressure. These laboratories are considered to be very dangerous and only exist in small numbers. There are only 3 in France, for example.
Click here for more information about pharmaceutical laboratories and industries / Health / Biotechs & MedTechs
We hope this article has helped you, our teams remain at your disposal if you need more information.