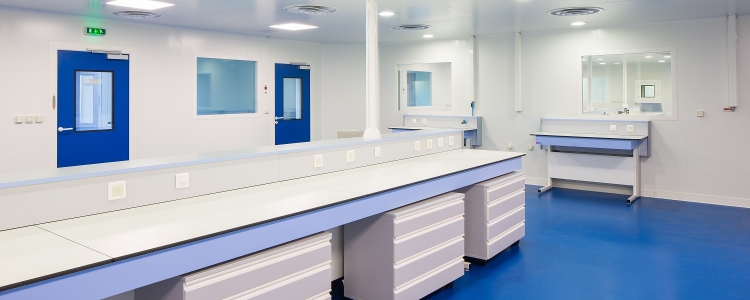 Industrial laboratories
To support your company's development, invest-HUB lists for free the available grants as well as laboratories and offices throughout France, that meet your project specifications.
Available laboratories within biotechnology centres offering equipped laboratories (laboratory hoods, lab benches, storage areas).
Shared services and measuring equipment are also available and you can benefit from the presence of research institutes.
Here is a non-exhaustive list of our buildings associated with the pharmaceutical or chemical industry:
Warehouses
ISO 8 production rooms: packaging room, production room and cutting room
ISO 9 rooms
ISO 8 laboratories
Clean rooms
Lab benches
BLS2-laboratories
Should you have any questions or need help with your search for industrial laboratories, do not hesitate to contact Fanny Soufflet, our healthcare and biotech expert, on +33 (0)1 78 76 78 00.

Our industrial laboratories
We offer bio-industry companies a wide range of solutions suitable for biotech activities, going from rentals within business incubators to plots or business premises purchases.